原文:http://www.obubutea.com/akky-farming-blog/the-final-stage-of-new-tea-harvesting/
The harvest of new tea of this year is finally approaching the final stage!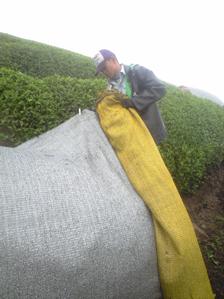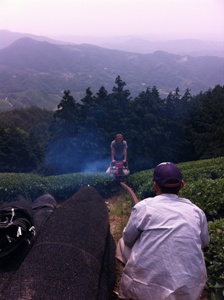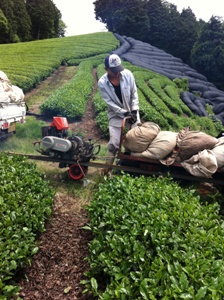 Picture 1: This is a shading net to spread in the tea plantation after a sprout came out. We use this to grow Kabusesencha and Tencha (raw materials of the Matcha (powdered green tea)). This is how we wind off the net. Since some of the tea plantation can be really long, it is not an easy job to do, but I heard Akky does the job the fastest in Wazuka.
Picture 2: This is what carrying the tea from the bottom very. The tea is harvested in the steep tea plantation.
Picture 3: We carry the tea bag which arrived at the top of the field. Since Ichibancha (first picking tea) is holding lots of water, it is heavy.Once the Ichibancha season is over, bancha and Nibancha (second picking tea) seasons wil come. There is no end!!!